Who We Are
As a modern philanthropist, Realdania is a change agent.
For us, philanthropy is about trying to solve some of society's major problems through agendasetting initiatives. Our mission is to improve the quality of life and benefit the common good by improving the built environment.

From this perspective we initiate and promote ideas and practical solutions in the built environment that have the capacity to drive development and change.

We regard one of our most critical tasks as acting as a convener; bringing people together for joint solutions. As a large memberbased association, it is important for us to seek close partnerships with all sectors of society. This affords us the knowledge and the capacity to identify essential challenges in society and respond with initiatives that create longterm solutions.

Indepth analysis, knowhow from our network of experts and professionals, and the continuing evaluation of our efforts are the basis of our philanthropic work. Through this we are able to actively advocate solutions to carefully defined problems and motivate the actions of others.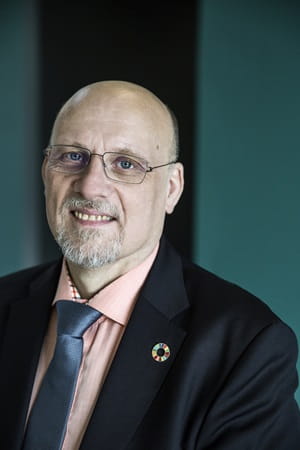 We embrace our social responsibility
"We embrace our social responsibility with a proactive and agenda-setting approach. Our motto is 'Quality of life for all through the built environment'!"

- Jesper Nygård, CEO